Reboot and select proper Boot Device is common issue users face worldwide. They usually face it when trying to boot their newly built PC. Just imagine how frustrating you'll feel if you get into this situation. 
It can be caused by inactive system partition, hard drive failure, corrupted registry, etc. If you're already in this situation, don't worry! You can start by rebooting your computer. But if the problem persists then you need to try other ways.
Here, we're going to share the effective methods to fix this error and bring you out of this mess. So, without further ado, let's get started!
Why Do the Reboot and Select Proper Boot Devices Appear in New Build PC?
The fact is there're some specific reasons behind occurring this issue. 
The Legacy mode is enabled.
There's a failure in the hard drive.
The system partition is inactive.
Inaccurate boot order.
Windows registry gets corrupted.
Faulty Master Boot Record (MBR).
As the reasons vary from person to person, it's hard to determine your exact cause. But it won't matter as applying the methods will definitely solve the problem.
How to Solve This Proper Boot Device Error Efficiently?
You can fix the error in several ways. Try them one by one until you get rid of the problem.
Method 1: Disable the Legacy Mode (On UEFI)
If your computer is running in Legacy mode instead of UEFI, then it can cause this error. To disable Legacy mode and enable UEFI –
Step 1: Turn on your computer.
Step 2: While the screen is blank, access the UEFI menu by pressing the corresponding (F2 / F8 / F12 / Del) key.
Step 3: In the Boot tab, change the option from Legacy to UEFI in UEFI / BIOS Boot Mode.
Step 4: Save the setting and exit UEFI (Unified Extensible Firmware Interface).
Step 5: Restart your computer.
Method 2: Ensure the Hard Drive Is Operable
The problem can be the outcome of your hard drive failure. There're some particular symptoms that indicate your hard drive is failing to operate. Such as signs of too much junk and corrupted files, degraded system performance, weird noises, etc.
You can use any reliable PC optimization tool to get relief from them. With this tool, you can locate and remove those disturbing files easily. If your hard drive recovers, you won't hear the weird noise anymore. Otherwise, you need to replace the hard drive with a fine one.
Method 3: Activate System Partition
When the system partition gets inactive, as a result, the error appears. In this case, you've to activate it. Here, you'll need the original Windows installation and to use diskpart. Then –
Step 1: Insert the Windows disk and boot from the installation media.
Step 2: From the System Recovery Options, open Command Prompt.
Step 3: Now, type the following commands and execute them respectively by pressing Enter:
diskpart
select disk 0
list partition
select partition 1
active
NOTE: Here, 0 represents the number of the drive where the Windows is installed. 1 represents the number of the main partition.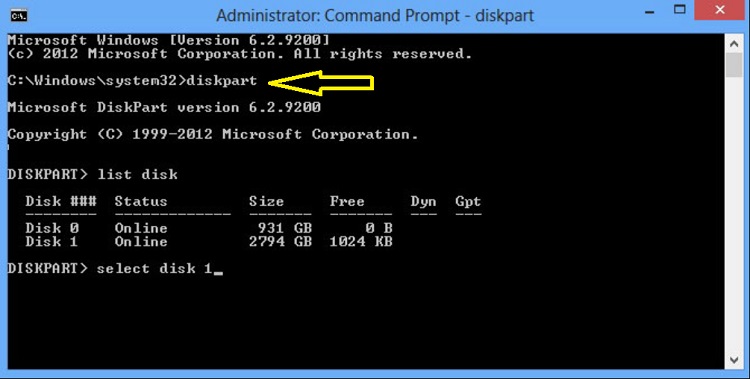 That's it. Your system partition is now active.
Method 4: Alternate the Boot Order (On BIOS)
A wrong boot order is to blame for occurring this error. To avoid it, you must change the boot order. To do so –
Step 1: Turn on your computer.
Step 2: While the screen is blank, access the BIOS by pressing the corresponding (F2 / F8 / F10 / F12 / Del / Esc) key.
Step 3: Head to the Boot tab.
Step 4: Now, change the boot order and give priority to your computer's hard drive.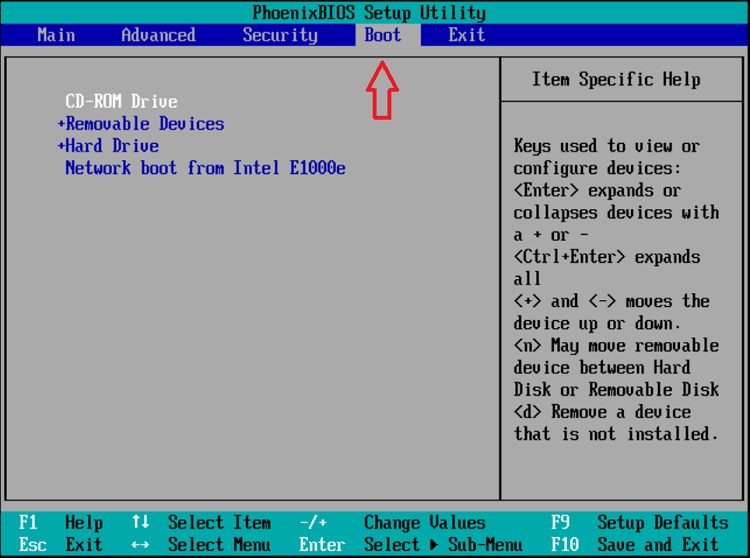 Method 5: Clean the Registry 
If the Windows Registry gets corrupted, it can lead to numerous errors including this one. Therefore, you've to clean them to have a sound system. But before doing so, we recommend you should create a system restore point. The process is –
Step 1: Go to the search bar and search for system restore.
Step 2: Head to Create a restore point.
Step 3: Select System Protection.
Step 4: Choose the drive that you want to check, then select Configure.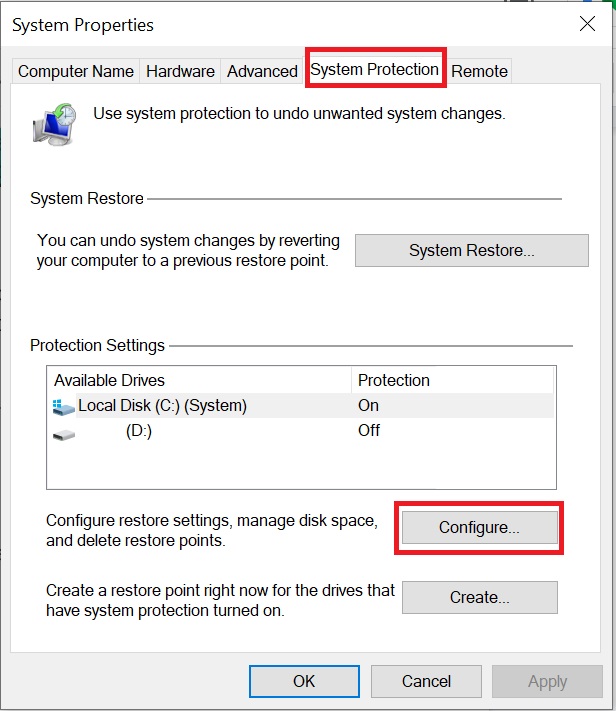 Step 5: Ensure that the Turn on system protection is activated.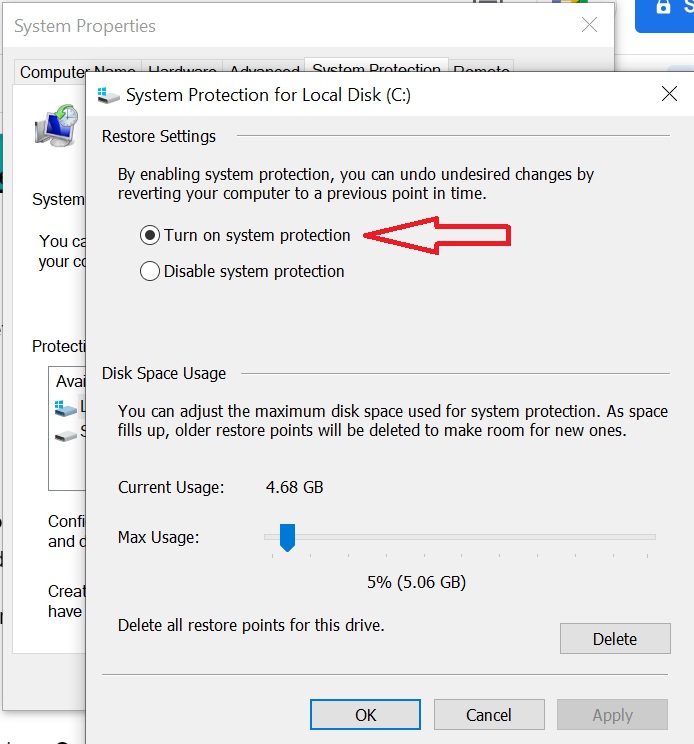 After finishing the process, you're good to create a system restore point. Now –
Step 1: Go back to System protection on the left pane and click on Create.
Step 2: After that, provide a description of your preference and complete the process by clicking Create.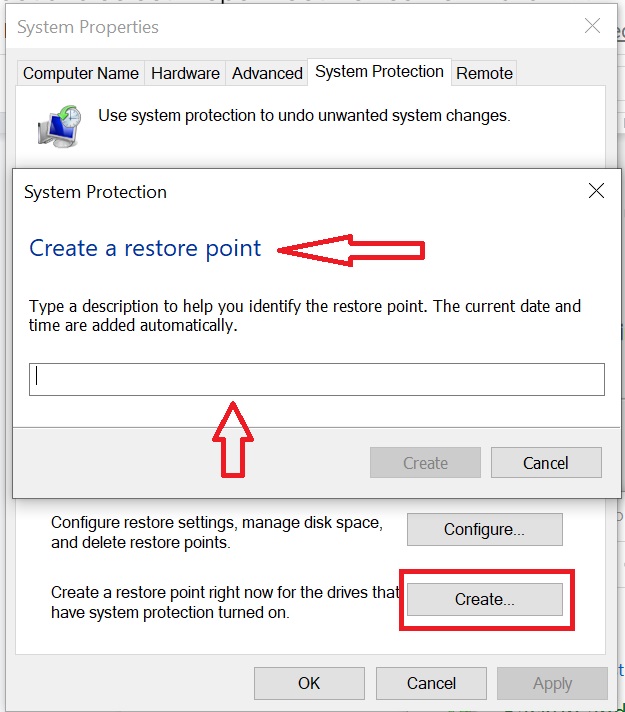 Now, it's time to clean the Registry. Go through them and delete corrupted startup entries, unnecessary keys, and non-existing DLL file references.
Method 6: Rebuild MBR (Recommended for Legacy Users)
There're times when the MBR (Master Boot Record) gets corrupted or damaged and can't help to function. That's why the issue appears and can't let you boot to your system. So, you must rebuild MBR to fix it. You can do that using the MiniTool Partition Wizard Pro. To rebuild MBR –
Step 1: Download and install MiniTool Partition Wizard Pro.
Step 2: Launch the software.
Step 3: Now, select the drive where the Windows is in the main window.
Step 4: Select Rebuild MBR.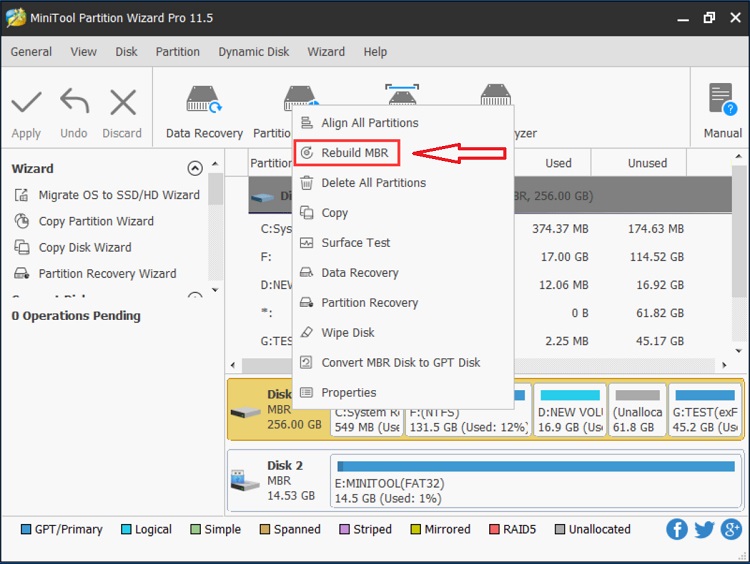 Step 5: Finally, click on Apply.
Now, you can boot perfectly without any issues.
NOTE: As you don't know for sure which reason is the culprit in your case, you should try all of the methods until you completely fix the issue.
How Can I Configure the Boot Order for My New PC?
The procedure is pretty simple. Follow the steps as instructed –
Power up your computer and access the BIOS settings by pressing F2 / F8 / F10 / F12 / Del / Esc keys.
Head to the boot settings. Laptop users should navigate through Storage > Boot Options and for desktop users, it's System Configuration> Boot Options.
Now, just follow the on-screen instructions to configure the boot order.
Conclusion 
To conclude, this proper boot device error is a common issue and it has the solutions mentioned above. Therefore, the problem won't stay further if you successfully apply each of them. For any further queries, feel free to knock us in the comment section.